Hello all,
I'm still paying around with SkWin and DM2 graphics.dat and I've recently worked on expanding the multi language support.
The native language for SkWin is Japanese (since coming from the Japanese PC9821 version).
The PC-DOS data contains English, German and French.
I've merged the two while adding also some translations for Spanish and Italian using new data slots -- Theorically the format can support up to 16 languages.
Purple1 started years ago a document for Spanish here but it was not completed:
http://www.dungeon-master.com/forum/vie ... it=spanish
I went then further with my own translations.
It looks like this: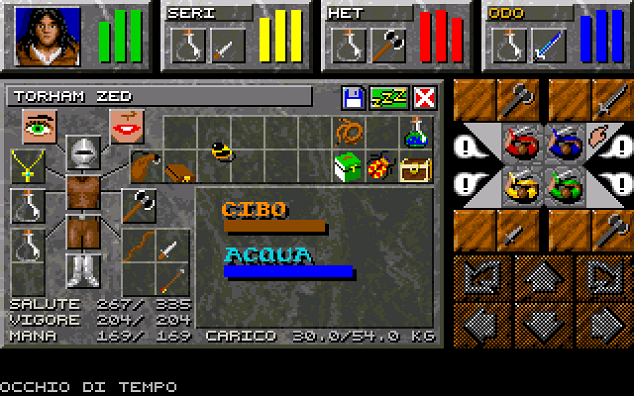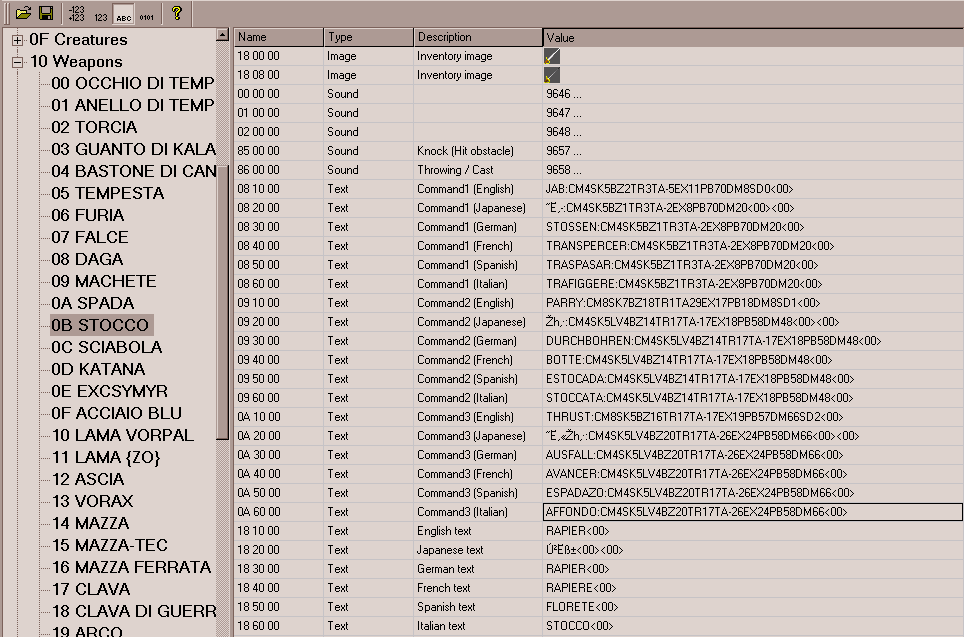 However, I am not Italian speaker and not enough fluent in Spanish to be confident with these translations.
If someone want to try, test or help with these translations it would be nice

For those interested, you can grab a SkWin and DM2GDED compatible versions here :
http://dmbuilder.sphenxmusics.fr/extern ... 161008.zip