I think there is a bug in CSbuild: when you edit a text item defining a champion in the Hall of Champions, you can click the "Edit Portrait" button to see the skill points in "associated skills":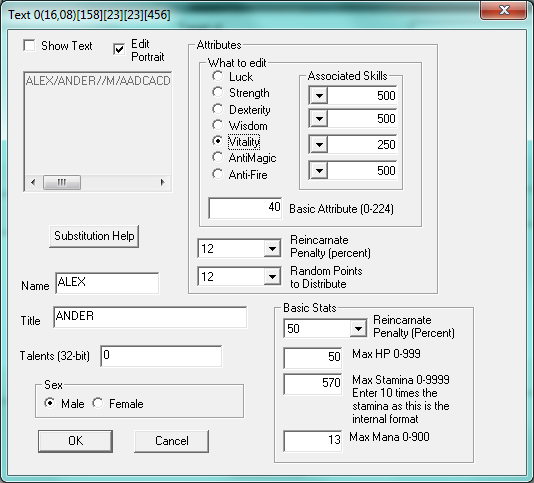 The drop down lists contain 18 values 0, 250, 500, 1000, 2000, 4000, etc...
However, I believe value 250 should be removed from this list. The shown values are thus incorrect. For example on the screenshot above, the values should be 1000, 1000, 500, 1000.
I have confirmed this by checking the values in the original MINI.DAT from CSB for Atari ST (the Halk Gonzo Barbarian champion) and compared with the skill levels displayed in-game. They do correspond to the table available here:
http://dmweb.free.fr/?q=node/691#toc8
Moreover, in the CSBwin source code, the "DetermineMastery" function does use "500" as the basic skill level unit, not 250.
Note that the same bug is present in DMute.