Hello, All.
Sophia's DSB and ESB are very intersrting tools for me and Lua language is so powerful.
I had time to create my custom dungeon with ESB and DSB day after day.
Now I've finished this project and upload it.
"SFCMOD_v1.51"(37.0MB)
http://www.mediafire.com/download.php?jpz9kbkwszj7j3k
unzip pass : SFCMOD
Alt link here: http://dmweb.free.fr/Stuff/files/dungeon ... _v1.51.zip -b.
Screenshot in SNES PORT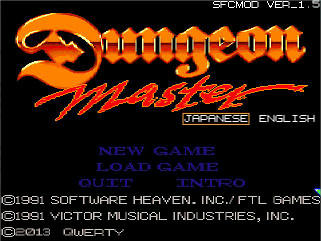 If you want to play SNES PORT in English. Choose "ENGLISH" icon and start "NEW GAME".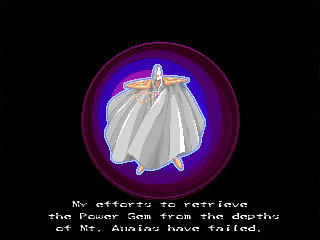 Prologue of SNES version and LordOrder.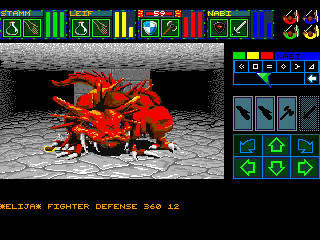 Red Dragon! It's a tough fight!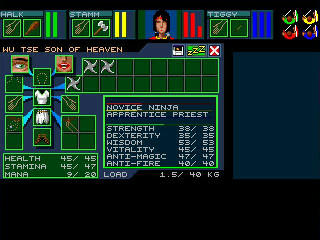 Bar Indicators of EXP to next level below skillnames.
Map and mechanism in this dungeon is similar to original DM,
But there are a few differences between my own customs and original DM.
Please read the "README_ENG\readme.txt".
Enjoy and Thanks.

----------
Qwerty